Supplier Spotlight Episode #1: Ursa Minor Brewing
July 5, 2020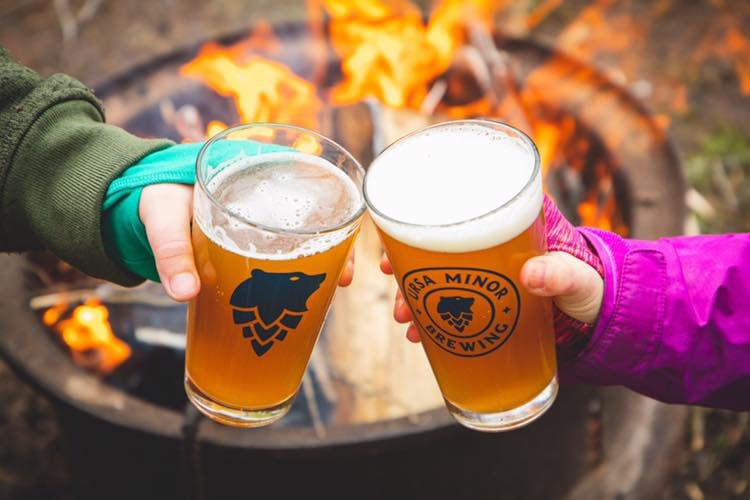 Photo by Ursa Minor Brewing (Facebook)
Our first Spotlight features Ursa Minor Brewing, the local business behind one of our best-selling craft beers, and neighbors, whose taproom is just down the street!
Ursa Minor jumped into the brewery circuit in Duluth's Lincoln Park neighborhood in Fall of 2018, joining Bent Paddle Brewing Co., Duluth Cider, Wild State Cider, and Lake Superior Brewing in keeping the Northland's thirst quenched. Opened by two brothers, Ben and Mark Hugus in September 2018, their mission and philosophy are simple:
"Our mission at Ursa Minor Brewing is to unite people through incredible craft beer and give people genuine experiences, meaningful connections, and a chance to give back to the community around them…. Our beer is many things, but it is always relatable, innovative, purposeful, locally minded, and incredible. We care about our beer as much as we care about those who drink it."
— Ursa Minor Brewing
Video done by Tanner Braun, Casey Pflipsen of Pflipsen Films, and Jesse Angell of Magic City Visuals
Perfect Duluth Day noted that the Hugus brother's inspiration for company name Ursa Minor was influenced by the constellation that features the North Star, stating that it has always been a guiding star that eventually led to Duluth from Wausau, WI to begin their craft beer career. But… let's not forget that they don't just create amazing beer. They are also rocking out incredible Neapolitan-style pizzas in their very own wood-fired oven, that can cook in an impressive 90 seconds. Check out their menu here, and don't forget to try the Nutella dessert pizza. You won't regret it.
Despite the current pandemic, Ursa Minor has proved they are here to stay. With an incredible social media following, and the committed community, Ursa was able to stay open during Minnesota's bar and restaurant shut-down, offering to-go pizzas and beer in an efficient curb-side ordering system. A recent fire saw also saw a strong community response, with the strong help of their amazing team (and some motivation from other local businesses), they were able to open the following day, welcoming smiling, and masked, guests back to their happy place. Click here to see their most current tap list.
How to Support Ursa Minor
If you are interested in supporting Ursa Minor Brewing, you have a multitude of options. Purchase their merch, order a gift-card, or visit their taproom! Another way to support is by purchasing their product at your local liquor store! We are also very aware that right now not many are able to make extra purchases, so another great and free way to support is just by following, liking, and sharing their social media content! It just takes a few taps 😉
Like and Follow Ursa Minor Facebook Page HERE
Follow them on Instagram HERE
Ursa Minor Brewing is currently open Wednesday & Thursday 4-10PM, Friday & Saturday 12-11PM, Sunday 12-10PM, and closed Monday-Tuesday. Make sure to check their website for the most current hours of operation!