Support Local!
July 4, 2020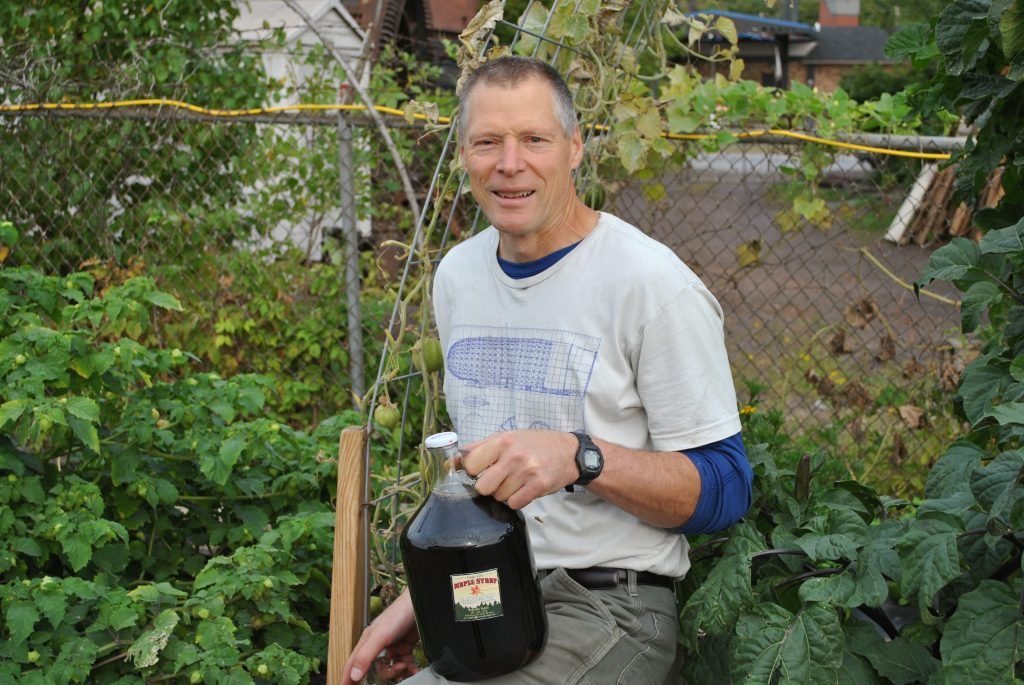 Dave Rogotzke, our Maple Syrup supplier from Simple Gifts Syrup & Salmon.
Community can be easily defined as a feeling of fellowship with others; in the Lincoln Park Craft District, the feeling of community is one that is strong, fierce, and heartfelt. Fifteen years ago, we started rebuilding our brand, with a few key themes in mind: We aimed for fresh ideas, organic food, and more local involvement. We started buying and supporting local farmers, companies, and makers, filling the fridges and stocking our retail sections with products made local to the Northland. What would come from it in the following years, is something unimaginable and dynamic.
Seeing the neighborhood grow, and the sense of community grow with it is something that we will always treasure as an experience not many have. Over the last few years, we have come to calculate that over 15% of our sales (not including payroll, health benefits, PTO, etc.) have gone towards purchasing from these local businesses. Whether it is a family owned farm, or one of our own waitresses who turned her hobby for candle pouring into a full-time gig, we are amazed and proud of what our community has accomplished.
Over the course of the next few months, we will be featuring local businesses from which we support in hopes of bringing awareness to local brands. In these features you will learn what these brands are about, how their products are made, and how you can support or purchase! We are so thrilled to work with such fascinating companies, and we hope you are just as excited to learn more about them.