Thanksgiving Prep: Pork Stuffing
November 23, 2020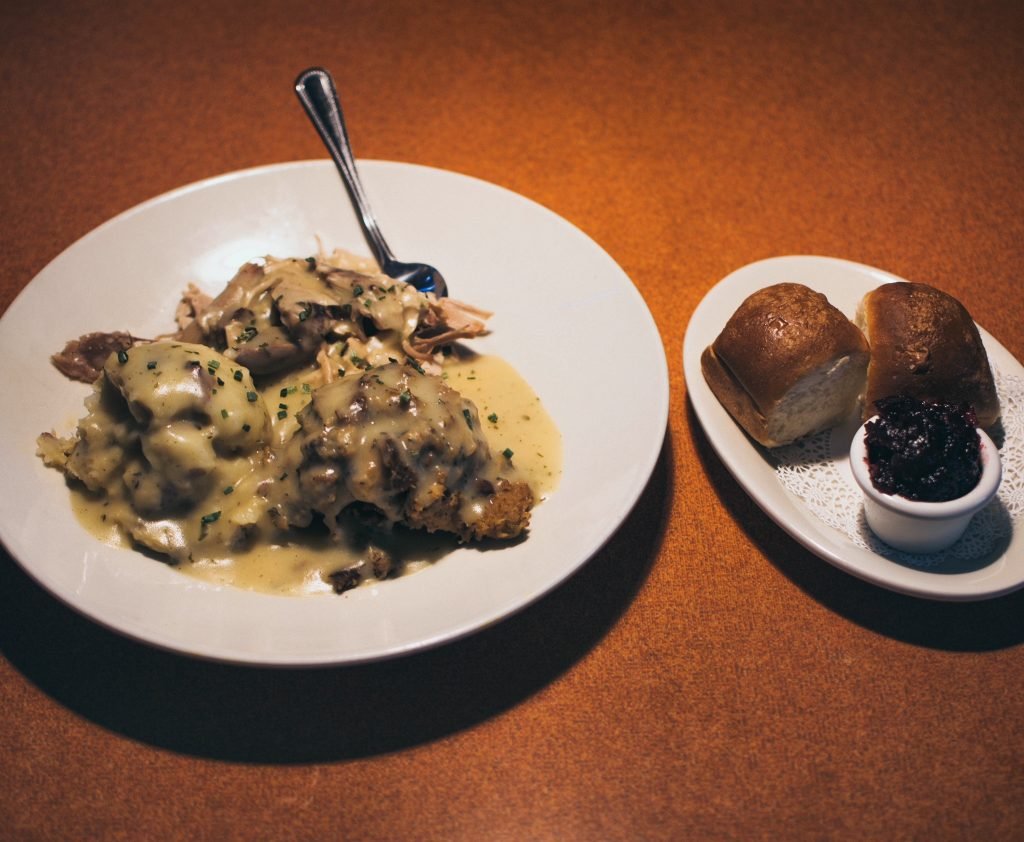 2020 has been…. Interesting. We are here to make this holiday season a liiittle easier for you. We will be sharing some of our most beloved recipes that will create a comforting and delicious holiday ambience, regardless of how you are spending it. Although we are closed Thanksgiving Day, we look forward to celebrating with you.
Duluth Grill Stuffing with Pork Sausage
This hearty stuffing is a great holiday side dish, but also works as a filling lunch when paired with a simple salad. Perfect recipe if not interested in stuffing the bird!
Ingredients:
1 pound ground pork
1 cup onion, diced
1 cup celery, diced
1/2 cup dried cranberries
6 cups water
1/2 pound butter
2 tablespoon chicken base
1/2 tablespoon sage
1/2 tablespoon thyme
1/2 tablespoon white pepper
1 teaspoon salt
1 1/2 pound croutons
2 eggs
Directions:
In a large sauté pan, brown ground pork.
Add onions, celery, and cranberries and cook until onions are translucent and pan is deglazed.
In a separate pot, boil water, butter, chicken base and all the other seasonings.
Once boiling, add sausage mix from the sauté pan to the water.
Place croutons in a large mixing bowl. Pour the boiling mixture over the croutons and stir together. Add the eggs and continue to mix.
Once mixed, place all contents into a greased roasting pan and bake for 1 hour or until the top is golden brown. Yields 16 cups.
If you do decide to recreate this recipe, tag us on Facebook or Instagram, @duluthgrill. Looking for more of our recipes? Purchase our cookbooks here! Looking forward to seeing your recreations! Happy Holidays ♡